Grow

Your
Chiropractic Practice
700 Online Training Videos for you and your team.
Access to all monthly DC Zoom calls live with the Tory & the Winner's Edge Program.
CAs get to be on all monthly CA Zoom calls live with Tory and his CA team.
Access to our members only DC Facebook page.
Your team gets to be on our CA Facebook page.
Full access to our Contracts & Resources for many things you need for success.
Member discounts on any multi-item Success Product purchases.
You get to say you're in

WINNERS

EDGE! The practice success powerhouse!

are you a practicing chiropractor who
wants to Learn

The Secrets

To Growing Your
Practice Right Now In This Crazy Time!
We have DCs breaking their practice records all over
the country. What do they know that you don't?
YES, you can grow, prosper, and even start a practice right now.
But only if you know exactly what to do for promotion, procedures and especially money handling.
An estimated 1 in 7 DCs will have been wiped out within the next few months so there is no room for error and absolutely no time to waste.
We will reveal all the secrets (there are MANY) and show you exactly how to do it step by step!
Testimonials
---
Tory and his coaching has transformed my life! I am seeing more and collecting more than ever before. Plus his money strategies have me crushing debt and on the road to wealth. I love it!
Michael Parker DC
Amarillo, TX
My practice has quadrupled since joining WINNERSEDGE, I have paid off over $100,000 in debt this year alone with Tory's systems, and I have broken every practice record several times!
Kevin Dette DC
Vista, CA
After joining with Tory I've paid off over $300,000 in debt, built an incredible home and new office. Plus, I am saving money and loving practice more than ever! Everything in my life is better since joining WINNERSEDGE.
Ryan Alter DC
Delray Beach, FL
After procrastinating I finally joined with Tory. We did exactly as he said and collected $272,000 more our first year! Wow, I should have joined sooner!
Jay Lang DC
Brainerd, MN
I collected $200,000 more this year than last year. He showed me how to pay off my student loans in record time. Plus the seminars, trainings and bootcamps are awesome!

Dr. Brian Schmitz
Ramsey, MN
With Tory I'm down to working just 3 days a week and seeing 100+ a day. Plus, we have broken ALL collection records! I love it!
Cathy Keltgen DC
Sturgeon Bay, WI
Thanks to Tory I've broken all practice records, and just collected $96,000 more than last year! I love it!
Pete Antanavica DC
Leicester, MA
I have known Tory for over 15 years now. My best is 172 visits in an afternoon. I have no unsecured debt, an incredible house overlooking the lake, and great family life. I actually feel bad for any DC that is not a member with Tory.
Kevin Wilmot DC
Kalispell, MT
"Seven years and counting as a WE member! The WE systems have led me to be a repeat performer of collecting a Million dollar a year in practice, a MAJOR shift in my overall net worth and brought fun back into practice! Can't imagine practicing without WE on my side! Thank you Tory!"
Greg Oleson DC
Armstrong, IA
I started with Tory and now have built an incredible office of the future! Plus, me and my 3 CAs just collected $105,000 last month! Another new BEST!
Nate Deines DC
Sheridan, WY
I've grown over 200 visits a week since joining WE. I'm at 390 a week and positioned for my first million dollar year in practice! The best part of the new pool in my backyard is hearing my kids giggle and laugh as they play. Incredible!
Richard Sheppard DC
Hickory, NC
We just had our best collection day ever at $14,539 plus have broken ALL other practice records with WINNERSEDGE!
Drs. John and Mary Carleton
Mount Prospect, IL
His seminars and Bootcamps are incredible! I'm now at $50k per month and have broken every practice record!
Elizabeth Eyles DC
Deerfield, IL
I'm now averaging over $70k per month in collections with better results than ever!

David Robinson DC
Spokane, WA
We are now a 400+ visit a week team and just had 70 NP in one month!
Drs. Lana and Will Hopson
Tyler, TX
In my one room office with no staff I'm over 180 visits a week. My cost for space and staff is under $400 per month! Tory and the WE systems make is all possible!
Andrew Stuttgen DC
Stratford, WI
I average over 40 NPs referral every month and am a 300+ a week DC since joining WE! I have now built my killer new home and new office- I am set for life now!
Zack Tysdal DC
Fergus Falls, MN
We are a 450 visit a week team and have broken all collection records with Tory!
Gary Kiekhoefer DC & Lance Glaser DC
Cottage Grove, MN
I joined with Tory and doubled my practice. I just had 35 NP referrals in a month, am now at 90 a day, and my net worth is growing like crazy with Tory's money flow systems. It's amazing.
Ken Womboldt DC
Clinton, IA
I joined with Tory, did what he teaches and now have an incredible new office, plus am 100% debt free! Not to mention, I just had 50 new ones last month - I love it!
Peter Lynch DC
Dubuque, IA
With Tory I'm now a 80 a day DC and my financial life is so different I wish I would have joined him from day 1!!
Shannon DeBoer DC
Hot Springs, SD
Ready to change your life and join the
Winner's Edge online program?
Sign up to the online program for only $299 per month.
Now available to the profession:
The WINNERS

EDGE

Online Coaching
and Success Program
Doctors and CAs trust us for the HIGH-PERFORMACE attitude, systems, procedures, strategies, connections, resources, money flow, marketing, team training, vision, materials, drive and motivation they need RIGHT NOW to become ultra-successful.
Is this NEW

low-cost and high-power

program for you?

A few questions
Do you really want or even need to see more people?

Have you been stuck at a certain volume for what seems like forever?

Are you wanting right now to collect $5000 to $70,000 more a month?

Are you tired of dusty everything that doesn't work, or not knowing what to do?

Ever find yourself feeling not as successful as you know you can be?
Getting more serious
Do you hate seeing DCs no smarter than you doing so MUCH better than you?

Are you just flat-out sick of debt, payments, and grinding week after week?

But then... trying to act all happy and successful?

Would you be embarrassed if your patients saw how and where you live?

You just can't seem to get over the top no matter what you do?
Or how about
Do you have any family or friends thinking you're not that successful?

Or even have other DCs you'd give anything to surpass and impress?

Do you feel like after years in practice you have nothing real saved up?

You see other DCs with big numbers and can't figure out how they do it?

You hate not being able to give an affluent life to yourself or your family?
Even worse
Ever had the weak feeling of not wanting to tell people your real numbers?

Or the crummier feeling of not wanting to even go in on some days?

Ever had the practice-tanking thought that you were "burned out?"

Are you absoluly despising that you are a debt slave?

And it pains me to say it: Have you ever wondered about quitting chiropractic?
Not done yet
Ever join a coaching program only to see nothing happen with your wealth?

Do you wonder if you will ever have a cool house or what you really want?

Even more ugly... You find youself saying you "can't afford" things.

You ever worry you will have no money to retire with dignity?

You're a new DC with over $250,000 in student loans and not a clue what to do?
Or maybe
Are you at $50k a month and want to get to a million dollar practice?

Maybe you're at 200 visits a week and want to finally serve 100 a day?

Are you saving a little but want to auto-save $1000-$5000 every week?

Want to crush your future-destroying debt using the best system ever for DCs?

You simply want to become a happy chiropractic ROCK STAR?



I completely understand! I've felt every painful edge of these myself.

Then forged a hard path up the mountain and have the scars to prove it.

Now I have what you want, the chiropractic dream life.
"I met Tory at my chiro school homecoming. I knew I needed something because I dreaded pulling up to my office every morning. Couple weeks later I was passing through Tory's suburb and by chance I stopped in and was able to sit with him. I looked him in the eye as he said he could change everything in my life. He didn't waver so I trusted him. I made the changes he told me too then shot to 300 then 400 visits a week and broke $1,000,000 for the first time ever in 20+ years of practice. I LOVE my practice and my life right now! I cannot say enough about him and WINNERSEDGE. If I can do it in my small town of 900 people anybody can! Tell any DC wondering about joining they can call me anytime."

- Dr. Greg Oleson

Armstrong, IA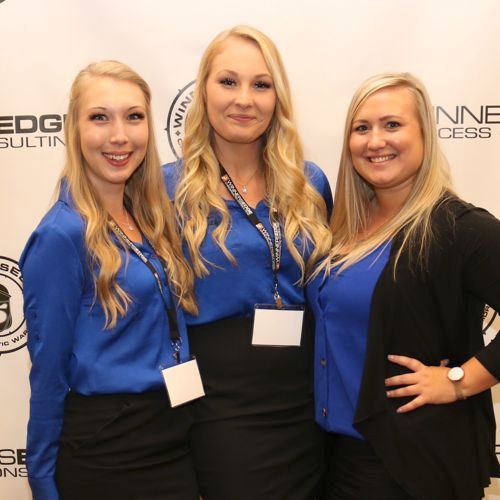 "We have broken every practice record many times now. He is on the CA Zoom calls and always talks to us during CA Breakout sessions. Being WINNERSEDGE CA's has elevated our frequencies in life, and given us the tools, skill set, and knowledge to change our lives in amazing ways that we are forever thankful for! Tory and WINNERSEDGE are AMAZING!!"

- Chastity, Kaylee, and Rachelle
"I know Tory from way back. We were roommates in chiro school. He tried to reach out a few times but I blew it off. So after 18 fair but stressful years I finally had a serious talk with him. I joined and all my stress went away (it was almost mysterious) then the next 12 months we collected $272,000 more than the year before. Now $100k per month is normal for us. Unreal, I wish I would have joined when he first told me to!"

- Dr. Jay Lang

Brainerd, MN
Get your guide to the
dream life

that
more practice success brings!

All techniques, all English speaking locations, and DCs in all phases
of practice are perfect candidates for this. (You are the artist - I'm
just going to show you how to have a much more profitable art shop.)

FACT #1 There really are SECRETS. Lots of them.

There always has been and I hate to say this but you don't know them. They are hidden from your awareness right now like they were hidden from me for a long time.

I am going to uncover them for you one secret, trick and tactic at a time. You are going to be amazed once you finally see how things REALLY WORK.

FACT #2 There is a mathmatical SCIENCE to practice success.

A practice is actually a physics problem. square footage, step management, systems energy management, flow dynamics, treatment time analysis.

Time IS math. Care plans, wellness plans, insurance, money, giving, saving, debt strategy, taxes, payroll. It is ALL math, physics and flow.

Like adding 2+2 hoping to get 5 day after day, DCs do the same thing over and over with no change because they do NOT understand the concrete math that is controlling and limiting EVERTYHING in a practice. We will show you!

FACT #3 It's pretty EASY once you get our simple systems in place.

They do the heavy lifting for you. Then you can just roll in and have a great time knowing your procedures guarantee your ongoing practice and financial success. (We have many double digit millionaires in the making right now.)

FACT #4 The typical DC...

Who joins WINNERSEDGE grows 50 to 200+ visits a week and collects $50,000 to $360,000 more their first year with us.

What DO YOU REALLY WANT to see every week and collect every month?

FACT #5 It is not about the money.

Yes, if you follow our plan you can become wealthy as a chiropractor. But remember, money is simply the result of great service to others.

It is the harvest from all the seeds of health, love and service given to MANY people over time.

FACT #6 You don't know what you need.

You think you do but you don't. Argue all you want but your numbers prove it. In fact, what you need is something you have no awareness of right now.

All the BIG DOGS have had to humble themselves to this fact- it is THE STARTING POINT to serious growth for all of us.

See, you might have an idea what you want but you don't know exactly what you need to think and do, and in what order, to CAUSE it to come to you.

The plays must be shown to you by an expert outside you who can see the whole picture. This is why the best athletes on earth ALL have coaches. You should too!

DC: "Tory how do I become wealthy?"

Me: "Well, you spend less than you make."

DC: "Okay I got it, whats next?"

Me: "Uhhh.. nothing is next."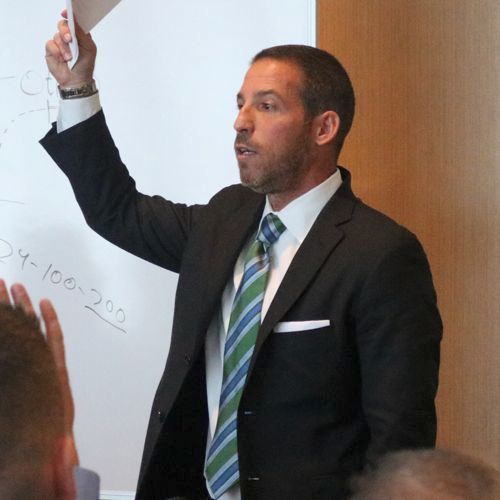 "I met Tory when I was in another coaching group. I was collecting like $9000 a month and seeing 80 or so a week. I had student loans, a $115,000 HELOC with my mom, credit cards, X-ray lease, everything. And I hate to admit it but my consultant was taking a % of collections and I owed him around $30,000. Looking back I was stressed to the gills. I told Tory all this and he just shook his head in disbelief. So with reservation I started with him. Now I've paid-off over $350,000 in debt and today have not one dime of debt plus a growing pile of money. I've hit $80,000 a month in collections and you should see my killer new office. It is no joke, everything he says is true and works. I am a perfect example and am pumped for the future."

- Dr. Ryan Alter

Delray Beach, Fl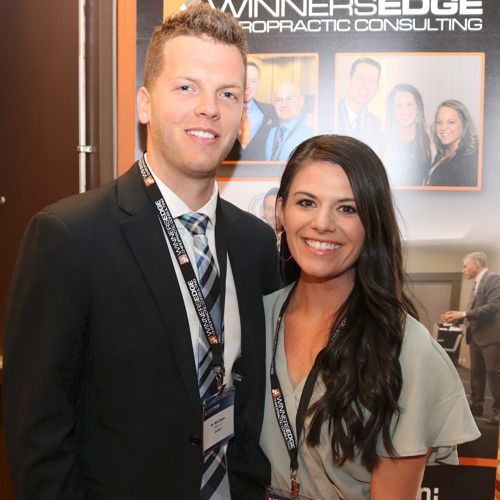 "Started with WINNERSEDGE two months before graduation. With all his stuff we were tapping 200 a week after just 2 months open. We'd never be growing this fast if it wasn't for him. You know also, I have sat right next to him around his backyard firepit and waterfall and I will tell you, he is as real as it gets! 100 a day here we come!"

- Dr. Nick and Katie Esser

Hilliard, OH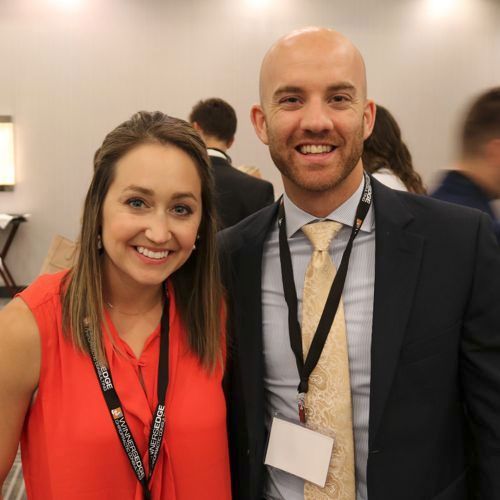 "We joined with Tory and WOW what a difference. He has 18 other DC couples in his group so we knew we were in the right place. We rocketed over 350 visits a week, have broken all collection records many times, we now own our building, have our WINNERSEDGE money flow system in order and are pumped for the future like never before!"

- Dr's Sam and Kyle Grimes

Fountain Valley, WI
okay tory, show me a few
winners

edge

"

secretS

"

that are included in the program
What DCs "think" they don't need, is usually what we need the most!
ALL underperforming DCs blow off and fail to master the boring, simple,
small things that bring BIG success.

SECRET 1

The boring stuff is what REALLY works
The football team that blocks and tackles best usually wins the game. Now how many kids or even advanced players are just dying to actually practice blocking?
Same is true in practice. The boring, often overlooked actions are what work like crazy for EVERY DC who learns and masters them. We will focus you in on the essentials!



SECRET 2

Personal development
We will connect you to the most ESSENTIAL books, audios and videos EVER for your success. You will have never seen or even heard of most of these despite needing them so badly.
We'll turn your car into a success programming machine! (Most are free and waiting for you on YouTube right now.)



SECRET 3

The best planner wins
We will get all your key goals set for the next 2 years broken down to the month and week. This is how you literally create the upcoming year on paper NOW in order to then CAUSE it to happen. We will also keep track of your "Bests." That way you can break them!
We have the system ready to go for you and 5 short videos with all the details. No complete, clear, written up goals = No chance of success.

WINNERS

EDGE goals in place = Success is on its way!



SECRET 4

Create the REQUIRED vacuum
Time to declutter everything in your life. A MAJOR success secret. You clean out, give or throw away every single thing you do not need right now.
Every office drawer, folder, cupboard, shelf, front desk drawers, all clothes, shoes, the garage, car, kitchen utinsels, you name it. Throw away ALL bathroom smells and get ALL new products. Time for you 2.0!
If you don't get rid of at least 10 large garbage bags (or an entire truckload) AND 1 or 2 toxic people in your life, you didn't do this right.
This creates the required yes REQUIRED vacuum to make room for all the new and better that your properly set goals will bring to you.
This is an incredible Law of Physics in action. Nothing will work until you create vacuum.



SECRET 5

Space
The correct layout controls how many people flow through your office. It is a Law of Physics once again. (Particle dynamics moving through a container.)
If I did not design or "fix" your office, simply know your layout is probably costing you $30,000 to well over $100,000 every year in wasted movement.
DCs are walking 30 to 50 miles a year one wasted and EXPENSIVE step at a time. But again, this is hidden until revealed and fixed. We have videos on this.
Come to my ofifce and see what the ultimate in simplicity and ultra low overhead high-performance looks like.
There are 3 steps from my front door to my front desk, then just 7 steps to get on an adjusting table. And from my adjusting table just 4 steps to be doing an exam and taking X-rays. What is it for you?

SECRET 6 Time
Installing the scientifically and mathematically correct hours for the clinic, you, and for each CA. These must all overlay perfectly!
And include the killer

WINNERS

EDGE Team Huddles and 30 minute weekly Team Meeting (more secret weapons.)
Once we smartly define the space and flow, then smarly define the time in it, we then set about to fill them with people! DCs are working so hard for no reason.
A patient's eyes can capture 20 images per second. We will show you how to make every second count in your favor, on every office visit!



SECRET 7

Image is ALL
Sorry to tell you but, what you are wearing to work right now is I'M SURE costing you $25,000 to easily over $100,000 every year in lost new patients, referrals and collections.
The fastest way to make a DC busier is to get them dressed correctly.
Right now I guarantee you are not "dressed for success." Who taught you how to dress for work anyway? (Don't feel bad, this is true for 90 out of 100 DCs.)
There's decades of well researched science on what different professionals must wear to rake in people and respect.
We will show you EXACTLY what to do to get people to follow your every word. This is HUGE and carries over to your personal life too!



SECRET 8

Money flow architecture
Every single DC we meet has "practice constipation" due to a dreadful or non-existent money flow architecture.
Giving: when and how much? Saving: when, how much, and where? Installing our trademark Rapid Fire debt elimination plan

. Your payroll and draw plan. Your team payroll plan. What accounts do you need? How to master your online bill pay for wealth.
We have all this down to a science including our incredible automated tax deposit system so you never have to worry about taxes again.
Your entire future is hanging on your money handling know-how.
There is a reason only 10 DCs in 100 end up with any real money. If you want to be in the 10% hang with us. We have 42 different MONEY training videos waiting for you!



SECRET 9

Draw a diagram instead
Are you still trying to "talk" people into starting care? Uhh, this went out years ago.
MUCH better is to let the

WINNERS

EDGE Report Diagram do the work for you.
We draw a diagram a very specific way with very specific wording during the Report. They instantly SEE, understand and "get it." It is truly awesome and one of many things we are excited about here.
It makes every Report fun. Remember, people buy with their eyes. They want you to SHOW them not blab to them.
It shows how it took time to get into trouble, will take time to get out, you can be sore before it is better, care requires repetition, it will fall apart without wellness and much more is burned in via this incredibly smart little diagram that you can learn in just a few minutes.
We have our "with X-ray" and "with no X-ray" Report scripting plus videos on how to draw the diagram and have an amazing report!



SECRET 10

Re-Signs = PVA = Results = $
Do you want a PVA over 50 or even 100? I am going to show you a genius way to get all your patients to tell you how often they want to keep coming in.
Never again will you have a nervous conversation where you try to "convince them" they need maintenence care. The

WINNERSEDGE Re-sign language is one of the coolest things ever in chiropractic.
It makes getting people to continue care a fun and easy process. To the point where a CA can Re-sign patients for you.
Countless times I have walked up to the front desk and Katy said "I just Re-signed Bill into a block of 26 and he pre-paid." Our Re-sign process coupled with our Wellness Plans and you will be a retention master! Expect your PVA to grow by 10 right away.
A 10 visit PVA increase brings a $75,000 to $150,000 increase in collections with not one penny spent on marketing. This alone should have you wanting to join!
There are

MANY

more

SECRETS



Now let me personally show you around!
Ready to change your life and join the
Winner's Edge online program?
Sign up to the online program for only $299 per month.
all the

winners

edge practice and life changing material is yours in minutes with this

low cost,

high value, all-online program
Here's what you get:
Passcodes to our incredible 700 Video success library.
You get access to all monthly DC Zoom calls live with Tory.
CAs get to be on all monthly CA Zoom calls live with Tory and his CA team.
You get access to our members only DC Facebook page.
Your team gets to be on our CA Facebook page.
You get our Contacts and Resources for many things you need for success.
Enjoy a discount on any multi-item Success Product purchases.
You get to say you're in

WINNERS

EDGE! The practice success powerhouse!
Here's what you pay:
Cost: $499

Just $299 per month.

You can leave or upgrade your membership at any time.

No contract, it's a cyber-handshake agreement!

Give it at least a year. (Most DCs stay with us forever and LOVE it.)

Just tap the blue, fill in the boxes and you are rolling RIGHT NOW!
It's worth doing now:
With a case avg of $1000, just one more NP and you've tripled your money!

Just 3 more new ones a month brings you $36,000 to $54,000 more a year.

Grow your PVA by just 5 gets you another $45,000 to $90,000+ per year.

See how easy it is to collect another $100,000 a year with us!
Student loans: Using our system will save you at least $100,000 in interest.

Our layout, staff, and overhead guidelines can get an overhead under 25%.

Our accumulation strategies engaged will make you a multi-millionaire.

All coaching fees are 100% tax deductible!
And most importantly, our systems allow you to improve the lives of
thousands more people with your chiropractic awesomeness!

We recommend you hustle:
This $299

a month deal will expire:

Sept 1 at 11am CT

After that the fee will change to $499 per month.
DCs of ACTION are favored by the goddess of good luck!

"DO IT NOW" Bonus"
You also get the PDF of all three Success Books and if you want hard copies just email us and we will send them to you absolutley FREE.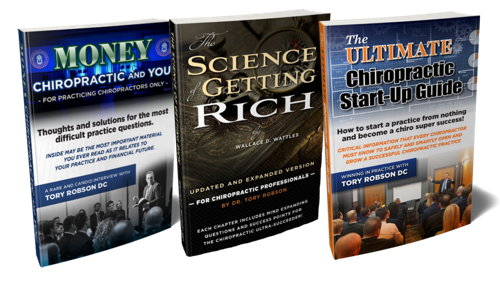 Let's do this!
Just click the

BLUE

button

be

low.
Pay and start your Membership.
You will be sent your Passcodes right away.
Now use them to log in to the

Member Area

of the

WINNERS

EDGE website.
YES - I will be waiting there for you with a video to get you started!

It feels so great to go for it and make it happen!
Alicia and Katy are always here to answer any questions.
Email us anytime: winnersedgeconsulting@gmail.com
This is an ALL-ONLINE program, you cannot attend any live events or talk to Tory in any way other than on the monthly Zoom calls. If you want Tory's direct email, coaching calls with him, and to attend any events you can upgrade anytime to a Cruiser or Mach1 membership.
Life has advanced so far, and become so complex, that even the most ordinary man or woman requires a great amount of wealth in order to live in a manner that even approaches completeness. - Wallace Wattles The Science of Getting Rich 1910
TORY, WHY ARE YOU DOING THIS?
Chiropractic education completely fails to prepare us for practice success.

Every one of the 7 coaching groups I tried had gaping holes in their game and never taught anything about money and business.

Debt is killing DCs. Our system is the only way we've seen to deal with it and win. It is better than anything you have seen elsewhere. Our "small amounts weekly" and "Pay some now" concepts are

THE SECRET.

Practice success is 100% a math and physics problem that is too complex to solve without outside help.

I have over 400 emails in my inbox right now from DCs "saying" they want to grow. Almost NONE of them ever will because they are too afraid or too "smart" to hire an expert and actually do it.

Some chiropractors have been burned so many times that joining with us often brings tears of joy.

I know how real success works and WE cannot become more successful unless we help YOU become more successful.

I want to create as many super successful DCs as possible to combat the medical mess that is the plague of our western world. Join me!

I'm good at consulting and coaching. So of course I want to do more of it.

I LOVE seeing chiros and their CAs use our stuff then win in practice and life. My drawer is overflowing with Thank You's. I want more of them.

Most DCs end up with peanuts after 40 years of serving with their hearts and hands. You'll want $2 million or more saved with no debt to have a great life once you retire. We have a step by step plan on how to do this.

Because now after over 50,000 coaching calls, 100 events, creating 38 success sets, publishing 4 books and over 700 videos, plus having designed over 200 clinics including my own 6 offices and 23 years in practice; I have the experience, drive and know-how that other DCs need. And this program is the fastest and least expensive way to deliver it.

I like winning and seeing other chiropractors WIN!

Chiropractic is a pretty broke profession. Most DCs have no net worth. I want to double the net worth of the entire chiropractic profession and know our system can do it one DC at a time.

I'm sick of seeing DCs after time in other groups still not know even the most basic steps to real practice and money success.

I want to have an entry-level yet complete program that EVERY DC can easily pay for and benefit from.

For all my material to sit inside my website only available to my private clients and hidden from the rest of the profession just isn't right.

A big group is a powerful group. Join us!

The chiropractic dream is alive and well but it takes some really smart guidance to get it.

We love you and we can help you!
"Tory was my first chiro in 1997 and helped me win a Big 10 title in wrestling. I became a DC myself and we have been friends the whole way. My best is 172 visits in an afternoon. I'm a 3-time Ironman, have no unsecured debt, an incredible house overlooking the lake for my wofe and 3 kids. It is an incredible life. Take it from me, I have known Tory a long time and he will always lead you right! Call me anytime."

- Dr. Kevin Wilmot

Kalispell, MT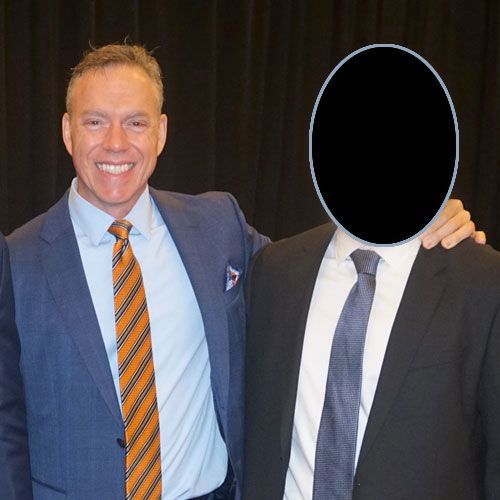 "Tory, I just thought you might like to know that my wife and I just broke $1,000,000 in our wealth account. It NEVER would have happened without you. My wife cried when she saw it hit those seven digits. My family and I give you our eternal thanks. We will be WE members til the end. WE Member Join Date: Nov. 2014 Prefers to not have his name mentioned."

- WE Member Join Date: Nov. 2014

Prefers to be anonymous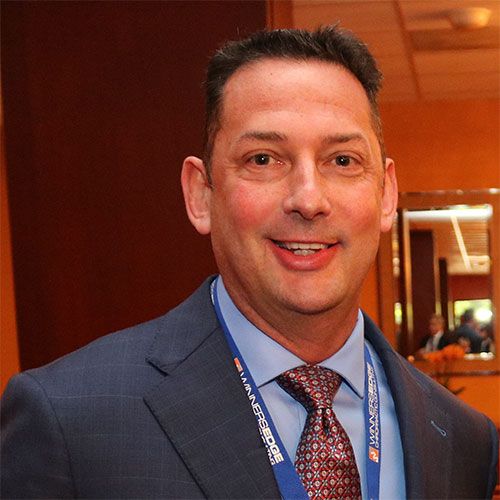 "I heard about Tory but was skeptical since I don't easily trust other DCs. So I started by buying all his audio and video sets. They were so good I just had to join. Then I grew from $28,000 a month to over $100,000 a month. Thanks to Tory I'm dead-set on becoming a multi-millionaire. Feel free to tell any potential WE members to call me."

- Dr. David Robinson

Spokane, WA
"You may think you are into chiropractic, but what you've got to
do is get chiropractic INTO YOU!" - Sid Williams DC
what MAKES you or
YOUR STUFF ANY better

or DIFFERENT?

by Alicia and Katy- The WINNERSEDGE Team

Tory Robson DC but he is simply known as Tory by us and those in the profession.

He graduated in '95 from Northwestern and after certain self-imposed and very strict criteria were met he started WINNERSEDGE Consulting on April 10, 2008.

Tory's criteria to become a consultant: Average well over 100 visits a day for years, collect and average over $100,000 per month with no associates and an overhead under 20%. Run cash practices, big insurance and PI practices, have owned commercial real estate and been a landlord, have built at least 3 offices from a bare floor, have a training location that is centrally located in the country, and several other significant personal, fitness and financial requirements.

He literally has a force of other key players, experts, and resources available as part of his extended success team (accountant, X-ray people, graphic designers, Facebook ad experts, lenders, various attorneys, insurance contacts, etc.)

Right now he's in contact with over 4900 DCs worldwide and is growing daily.

He floats around 150-175 private DC clients and 300+ CAs.

He has invented we don't know how many cool things for chiropractors. The Orange Card, Report diagram, Re-sign language, Rapid Fire for debt, Money Vortex, his Care plan sheet and Wellness plans, Visualizaion guides, Lock-in procedure, Stats and Bests, Team meeting agenda, Car buying strategy, Home buying strategy, Small amounts weekly, geez it goes on and on.

All his secrets, tricks, procedures, language to use, systems, I mean it would take forever to talk about it all.

Think about how smart he was 10 years ago to start video recording everything so he now has a 700 video library with all of it in there for you. In fact, it's hilarious to watch some of the original videos from 2008.

He's now published 38 audio/video sets which are considered by many to be the best in chiropractic today. 1000+ videos and 4 books of which we understand his Ultimate Chiro Success Guide is the most popular book in chiropractic today with over 8000 going out in the last 16 months. And he gave them ALL away for FREE. Unreal.

Even though he works out of his clinic, he can't practice much any longer because of how many DCs need him every day, but he still sees certain exclusive patients and competition athletes.

The

WINNERS

EDGE office is located inside his clinic in Chanhassen, MN and is an easy drive from the Airport and all hotels we use!.
We call it the

WINNERS

EDGE Chiro Training Center. We are quite certain no coach has ever had a place like this to practice or train chiropractors.

Tory likes working out, kettlebell training, jiu jitsu, coaching, and practicing so he has engineered it ALL to be right here. It's pretty sweet.

Like he always says: Success is all in the setup. We have the setup.

This is even more amazing when you consider he gets paid $6000 to be here. He worked out a deal with the gym and another DC where he actually gets paid every month to operate here.

We are so used to being around him we sometimes look at all this like it's normal. But there is nothing normal about him.

Tory is not married and has no kids. He says he is too young for that just yet and that his business, female relationship life, hobbies, and two Dobermans are enough for now. He's a Chiropractic Rock Star.

His time availability and ability to focus allow him to do things that practically no other consultant could ever do. His dedication and body of work prove it.

His dedication is a major factor in why so many WE DCs are so successful and why the WE program continues to grow and get better while others die.

He feels we're just getting warmed up and that the real success has yet to happen for all his clients. Considering the success already in the room this is super exciting.

Even still, we think that DCs need to get him while they can as he won't do this forever.

Tory is a well-studied Christian man. He knows God is in control. It is not part of any agenda like we see some other groups have tried, but he will have discussions about such topics if any client wishes to.

He graduated from Montana State and was also in the Air Force for 6 years simultaneously. He started college to become an architect then met a girl who's DC dad adjusted him and changed the course of his life.

He then graduated in business, received his Honorable Discharge and went to chiro school. Little did he know he would end up a business consultant and use his architecture training to design chiropractic offices. There is nothing like a Tory-designed office. He just knows too much, making his designs really smart.

He's helped new DCs start with just $6000 as well as "rich kids" who became DCs. And practice sales, purchases, moves, you name it, multiple DC offices, we see it all.

Right now we have 19 DC couples in the group!

You would NOT believe the range of things he talks about every day with clients. They just know they can count on him and that he has the answers.

DCs love his military experience. It really is invaluable and another critical advantage he has as a consultant. His direct and clear style is so good - he sugar coats nothing.

We feel our DC Bootcamps are the premier physical and mental training events for chiropractors lucky enough to get in one these days.

He likes to calls his Dobermans Indy and Daphny the official guard dogs of the chiropractic profession. They are pretty awesome.

We will get to work and he will have been here since 3:45am working on stuff for his clients or the profession. He's crazy!

He takes great care of us. We both work part-time yet do very well. In fact, look what he does with two part-time people in a space where he gets paid $6000 a month to be here. That is why he is the consultant. He is an efficiency, planning, and success guru.

He gives a lot. The other day he had us call a vet clinic to see if anyone was struggling to pay for an emergency procedure for their animal. He had us pay some struggling woman's vet bill totally anonymously. They started crying on the other end of the phone.

He also gave away his amazing Chiro Survival and Success Guide 43 video and 3 book PDFs set to now approaching 1000 DCs. We figure around 200-400 DCs want to talk to him on any given day if they could get to him.
Were around him day in and day out, we hear the calls, his thoughts between calls, see him prepare for events (which is no less than amazing.) Believe us when we tell you that there is no way a person could care more or be more dedicated to your success. Everything you see at

WINNERS

EDGE proves it.

He's not out to be popular or fluff himself up like others we see. He's the guy who walks in quietly with a BIG STICK. He travels around and does some of the coolest chiropractic work for high performance people and nobody ever knows it. Look at his custom made travel adjusting table, we challenge you to find any DCs who's portable has traveled more miles.

Speaking of tables. His modified and very popular Zenith adjusting table is called the TR1 named after him. The IST table he likes and has modified is now called the TR1000 named after him. These companies should be paying him a commission for every one they sell but he let's it go. In other words, he helps a LOT of other people become more successful, not just DCs.

We never see him "go after money" so to speak. It's all about being great, having a great program, making other DCs great. It's like it was easy for him so what drives him now is seeing if he can get others to the top.

It's a cool thing. We have both worked in chiro offices where the DC was "money worried" and a little nervous all the time. Tory is never like that.

We think what drives him is a desire to WIN. He won't stop until he has the best success delivery system ever in chiropractic.

He loves projects. Each DC in the group is like a success project to him. Add a bunch of them up and you have a super successful group.

He likes to call the DCs in

WINNERS

EDGE all "Winners" for short. Become a Winner!

He's the real thing and lives what he teaches. He has the house, the cars, the free time, the health and fitness, the first class life, the fun hobbies, and even the coolest dogs.

Every morning we come in and he's already worked out. Many days he trains again in the afternoons. He drinks water from a local spring, juices, eats the best food, intermittent fasts, and has the bright vigor and love for life that everyone seeks.

This is why he is such a good coach. He started from nothing from a broken family in Montana and stayed with it until he reached the top of the mountain.

Nobody cares more. He understands and has what you really want in practice and in life, so he can show you how to get it.

In fact, that is our motto: If you can tell us what you want in practice, we can show you how to get it!
"I had this office with a hopless layout. Tory designed my amazing new office and once in me and my 2 CAs went to $105,000 per month. I'm just a regular guy, If you would have told me a few years ago my practice and life would be like it is now I would have told you to Get outta here! You should see the mountain view from our beautiful new house."

- Dr. Nate Deines

Sheridan, WY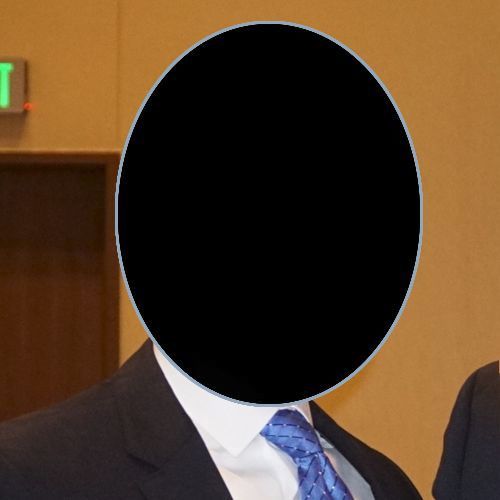 "With all this going on right now we're in pretty good shape. Thanks to you we have a little over $2 million put away and our house is paid for."

- WE Member Join Date: June 2013

Prefers to be anonymous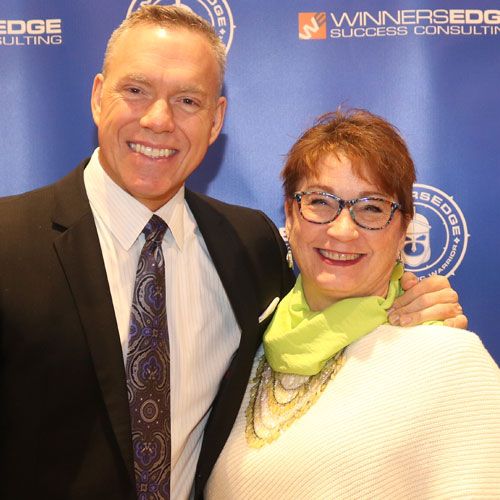 "Tory and WINNERSEDGE... Wow I don't even know where to start. I had nothing and nowhere to go, then Tory showed me how to set goals and everything started to fall into place. Now I have a great office that just hit $50,000 per month and I only owe money on my house and it is half paid for! I literally tear up when people ask me how much Tory has help me. Just join, he and his material are going to completely change your life in countless ways that matter."

- Dr. Trish Wolff

St. Paul, MN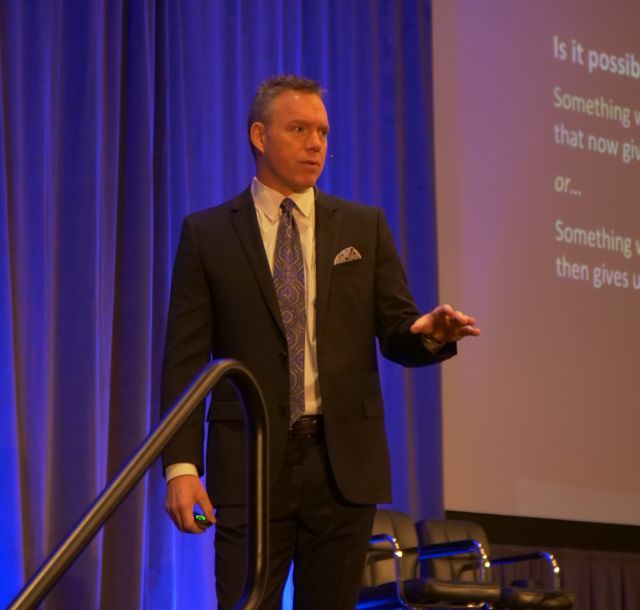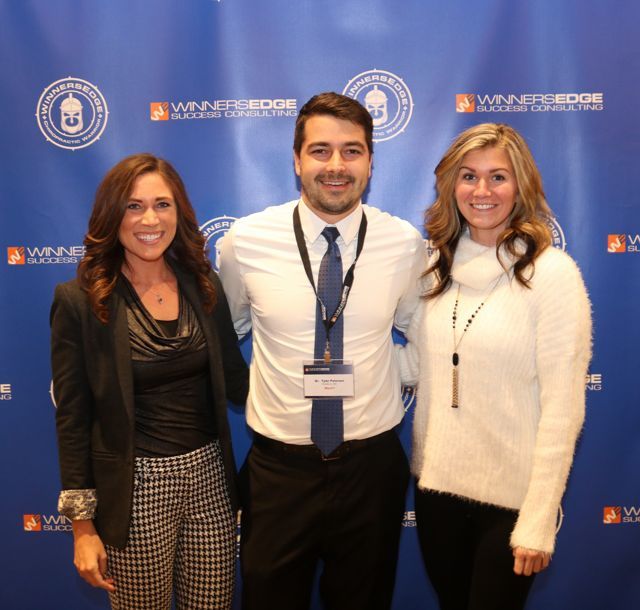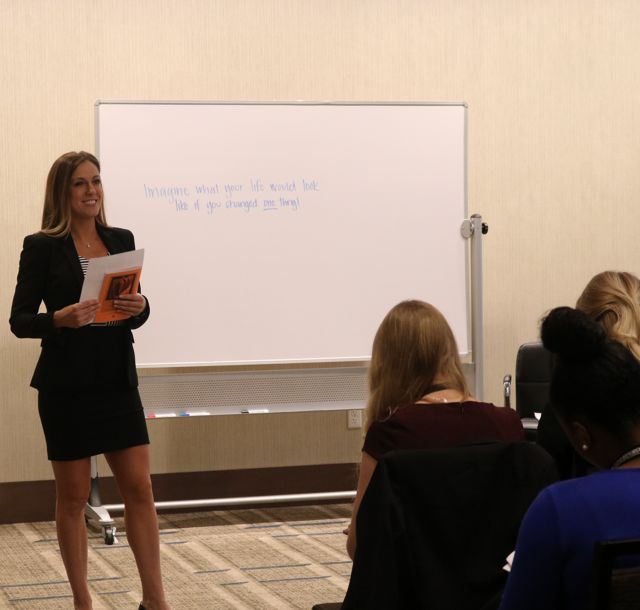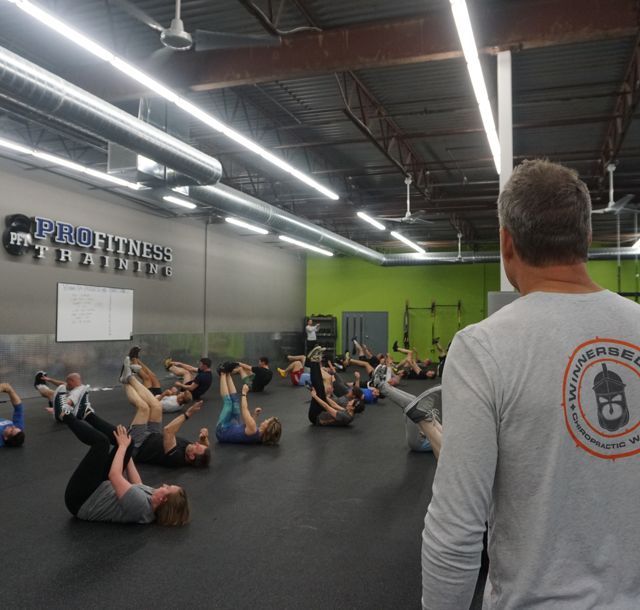 Ready to change your life and join the
Winner's Edge online program?
Sign up to the online program for only $299 per month.
you can do it.

now,


which one are you going for?



The typical DC practices 40 years:
With coaching you learn how to collect $10,000 more every month:
After 5 years this is $600,000

After 10 years $1,200,000

After 20 years is $2,400,000

After 30 years this gets you $4,800,000



You are a good WE student and learn how to collect $20,000 more a month:
After 5 years this is $1,200,000

After 10 years $2,400,000

After 20 years is $4,800,000

After 30 years this gets you $7,200,000



Say you really follow the WINNERSEDGE plan and pull $40,000 more a month: (This is common in WE)
After 5 years this is $2,400,000

After 10 years $4,800,000

After 20 years is $9,600,000

After 30 years this collects you an astonishing $14,400,000 more than you would have

"Invest in yourself as much as you can, you are
by far your biggest asset." -Warren Buffett